LO CIRCLE
NelsonJohnson
WHO

Ardash Nelson
Bobbie Johnson

IG

@nelsonjohnson.ams

LO COLOURS

BOBBIE
ARDASH
90's Glow Set
"CREATING TIMELESS PIECES THAT CELEBRATE THE INDIVIDUAL IS IMPORTANT TO US."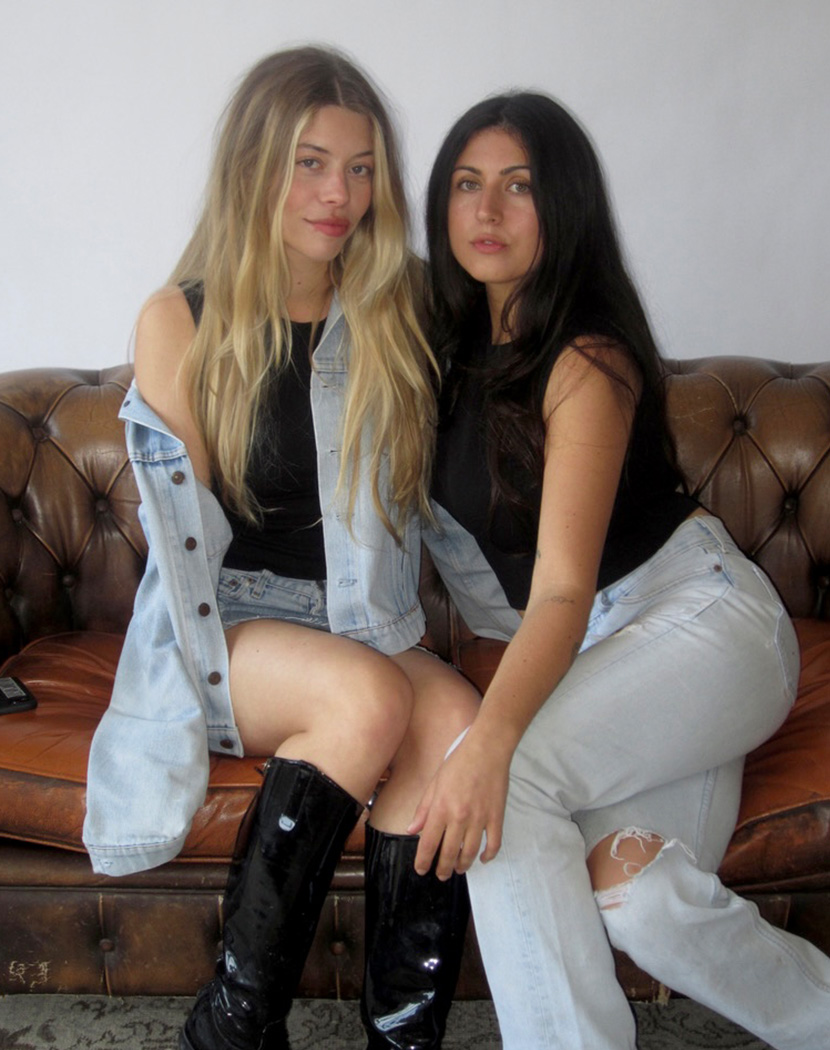 June 3, 2022 by LO CARE
NelsonJohnson is an Amsterdam based fashion label founded by Bobbie Johnson and Ardash Nelson. They create timeless and unisex pieces for the modern human being with respect for the past and future.
Collaborating felt natural as we both share a love for beautiful things that are durable, sustainable and effortlessly timeless.
Read on to learn more about our recent collaboration and get to the women behind the brand.
How did you get into fashion?
We both come from very similar families. Big, loud, chaotic but extremely warm. We're both the oldest, Bobbie of four and Ardash of three, you could say this creates a bond in itself. Also, we both have very independent stylish mothers, which both of us are very close to. They've both made their profession out of making people feel good and see the best version of themselves. This is something we aspire to do as well.
Tell us about NelsonJohnson and how it came to be
Through a mutual friend, we ended up living together when we were 19. We soon became friends of course and realized how much fun we had together whatever it was we were doing. Dancing in a club, doing nothing or looking for vintage treasures in shops and markets. We had endless ideas. Looking back we probably felt inspired by each other and safe enough to vocalize our dreams and ideas. One day, after we had started making some pieces for ourselves and our friends, Bobbie said: let's just do it. Slowly but surely we found our brand identity and started building it piece by piece. We've always let what we found lead us, always thinking about what it is we want to wear ourselves at that moment. Our family plays a big part in this, our parents and siblings always have input and they've supported us and cheered us on through the years.
What is your fashion philosophy?
Anything you wear should ultimately make you feel good. We believe that the right materials and the right fit are key. We love timeless pieces because they make getting dressed easy, especially when everything fits perfectly.
How do you translate this philosophy to your own brand NelsonJohnson?
We're slowly but surely expanding our collection. Not only working with redesigns but also slowly designing our own pieces from scratch, using deadstock materials. It's the first summer for us that we have a full collection: jeans, skirts, shorts, tops, everything. We can't wait to be dressed head to toe in our own design this season.
Being able to create pieces to our own liking feels amazing and is something we're very excited about. We're still always looking for materials to inspire us, so the make-up bag/ clutch we we're able to design with LO fits right in. It's a very versatile design, a bit bigger then LO's usual bag. It fits everything you need and using the unique pieces of leftover denim makes them extra special. It feels like the cherry on top of our new collection, and a very special collaboration.
The NJ x LO Bag
Handmade from unique pieces of the highest quality vintage denim from NelsonJohnson's latest collection. In LO's signature round style, yet a bit bigger than our usual Make-Up Bags.
Available via NelsonJohnson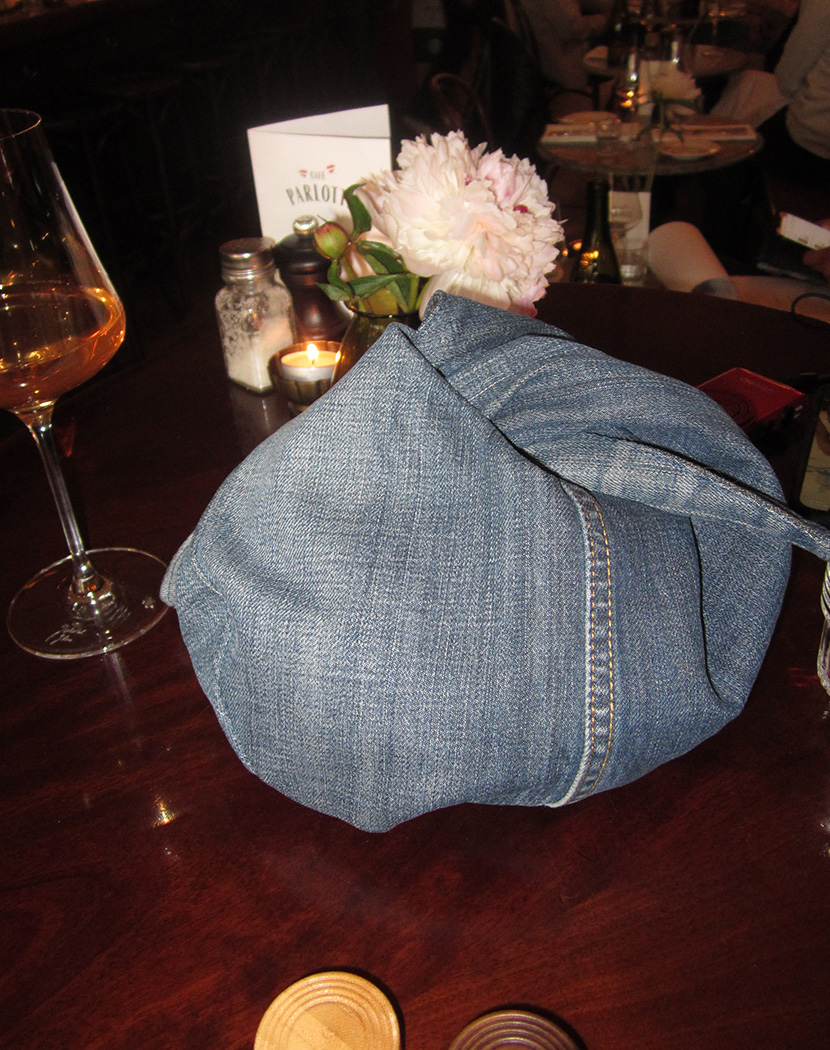 Where do you two find inspiration?
We find a lot of inspiration in each other. If one of us is looking for certain pieces, this often sparks the other's creativity. Also, creating timeless pieces that celebrate the individual is important to us. So we look back to different era's to get inspired by what people have continuously been wearing for decades, simply because it makes them feel good.
What is it like to work with your best friend?
It works very well for us to work together. We've been through lots of different phases – personally, socially and professionally. We've seen each other's all. The older we get, the more we realise how valuable our partnership is. Finding someone you can work and play with, but also supports you in any way shape and form is something we're thankful for.
Can you share a bit about the creative process and inspiration behind our collaboration?
We've been longtime fans and friends of LO. We stand for the same principles in different industries, which makes working together really special. We've always loved playing around with different types of minimal make up, and are very aware of how important clean products are. Bobbie is a professional make-up artist, so through the years has seen a lot and always included Ardash in her new discoveries. Clean and enhancing the natural is what we strive for, so it's very special for us to have created these LO care colours of our dreams.
NelsonJohnson Collaboration