Clean Beauty
Plastic-Free Packaging
LO CARE reflects a considerate way of living. Understanding that every choice we make has impact. We combine durability with a sense of effortless elegance. For timeless essentials to love and use everyday. 
Our Story
LO was born out of the desire to add something valuable to the world. A response to an industry filled with single-use plastic packaging.
We believe beauty is more than a formula. More than sustainable packaging even. It's a way of life that's considerate of our planet. It's knowing that every choice we make has impact.
Our promise to you is to use the best ingredients packaged in the most durable materials. With that, we commit to creating high performance products that also sustain the environment.
Rosa Polak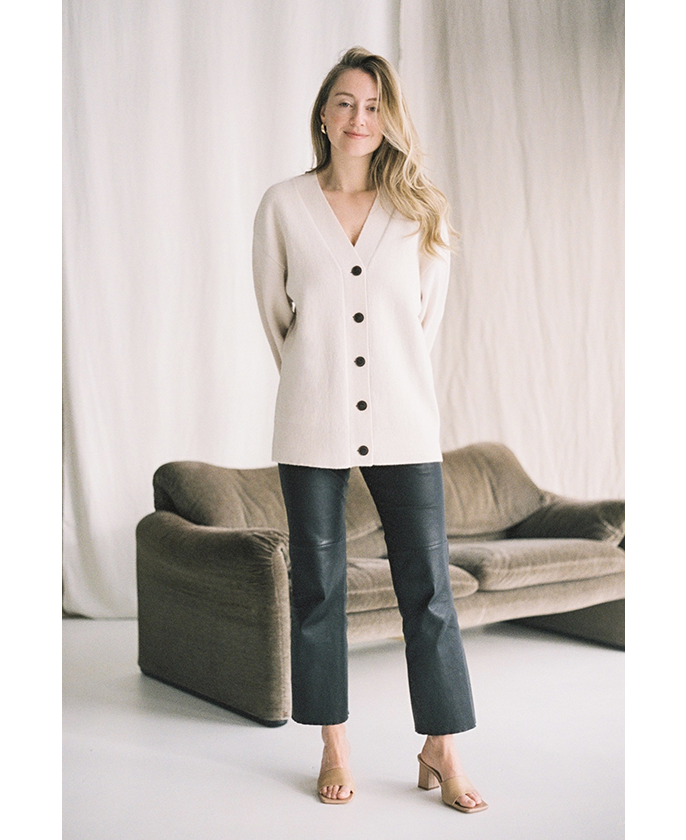 We're proud to say we've got an all natural and recyclable product. From packaging to shipping box. We focus on minimal waste and no plastics. Natural, raw and durable.
The logo and circles on top might give the lids their signature LO style, but what makes the caps truly unique is the milled thread that fits the glass jar perfectly.
Our packaging is 100% natural – frosted glass jars, paper stickers and finely crafted lids from FSC certified wood. A label that guarantees the raw material comes from a forest and supply chain that is managed responsibly. All lids have a unique grain pattern and get their colour from the different types of wood. Not because they are colour painted.