LO CIRCLE
Ardash Nelson
WHO

co-founder NelsonJohnson

IG

@ardashalaia
@nelsonjohnson.ams


LO COLOUR

NICO
BOBBIE
ARDASH
"WHEN I'M FEELING A BIT BLUE, YOU'LL FIND ME IN THE KITCHEN MAKING SOUP AND BAKING AN APPLE PIE."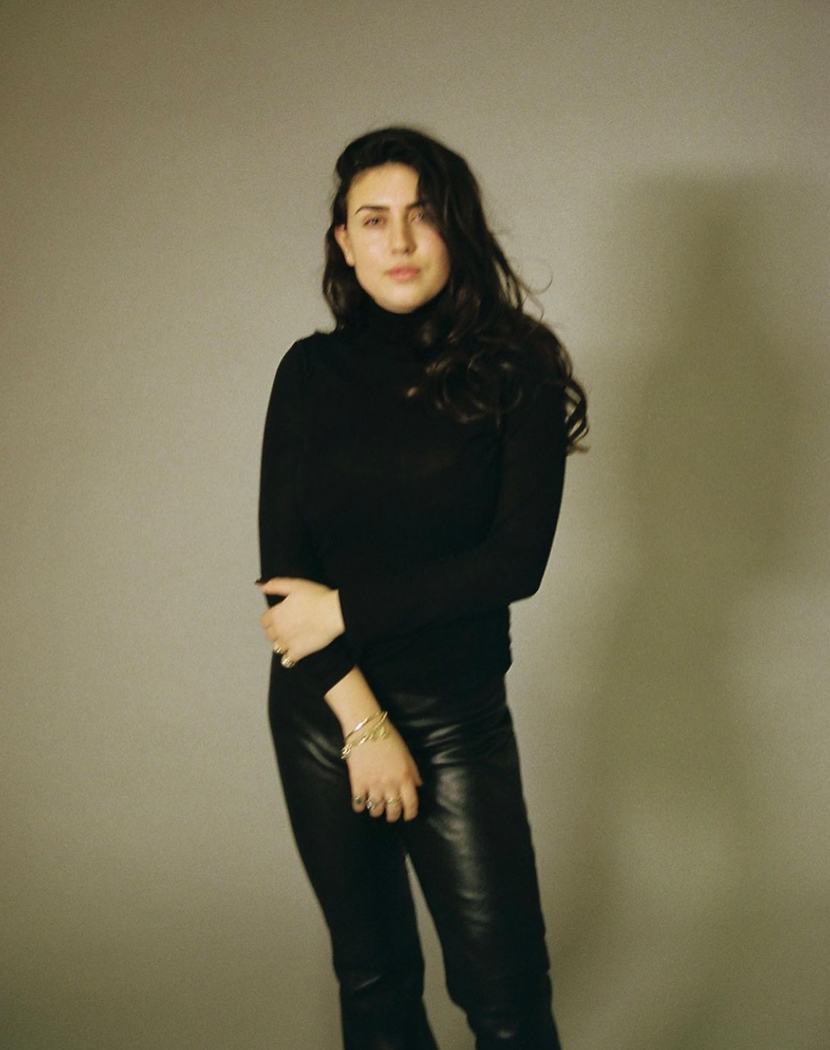 June 3, 2022 by LO CARE
Astrology Sign
Gemini
Does it suit you?
I guess it actually fits me quite well. I'm extremely curious and always busy, but at the same time serious and quiet. I can switch between the two easily. And I love people and getting to know them.
Name three products can you not live without
Corpus naturals deodorant, sunglasses and any type of natural hair oil. And, I'm married to my eyelash curler and tweezerman.
What's always in your bag?
My perfume, again sunglasses, at least one LO Care, and Elizabeth Arden 8 hour balm. My phone and my keys, I guess, and somehow I'm always finding multiple hair clips.
Favourite items in your closet
Leather biker jacket, Levi's 501 and anything cashmere.
Something you've given up for the environment
Red meat & I try to minimize dairy. I've also started learning about the importance of local and organic groceries. So I try to shop as local and organic as possible. Also; I shop all my clothes and accessories sustainably. I really try to invest in beautiful pieces with great quality, usually vintage. I haven't spent money on fast fashion in years.
Things you're really into right now
Finding the perfect summer shoes, super long hair, grapefruit and anything Prada.
What do you always keep on your nightstand?
Latex free condoms. I stopped using birth control a few years ago after learning the effects it can have on your body. Even the non-hormonal IUD can trigger your immune system. I started to get to know my cycle (and thus myself lol) better and really hope more women start trying this. Because I feel a lot better and way more in control of my body. Finding the right condom for me and my boyfriend was key, though. So, honestly, I always keep condoms on my nightstand since I've ditched the hormonal birth control options.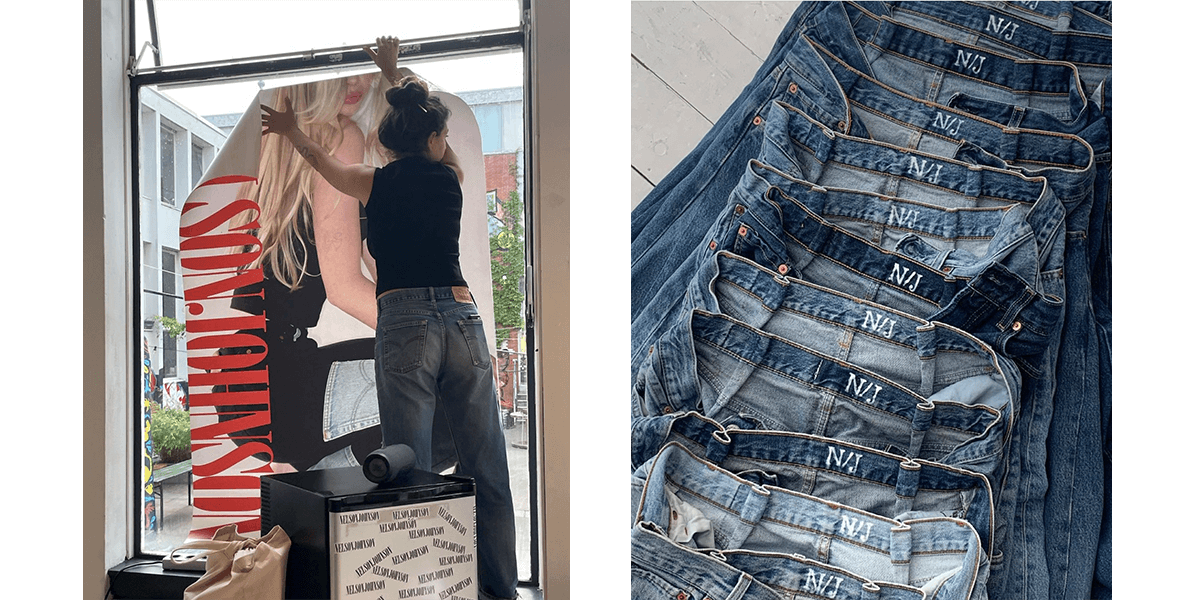 What is your skincare philosophy?
My skin doesn't enjoy my city life, so keeping it clear and glowy can be hard during the year. But the sun always works wonders. I've realized that less is more: I keep it clean and moisturized with as little products as possible and try to remember to drink a ton of water. My skin has settled down since I opted out of birth control, so I'm really happy about that.
How do you start your day?
I need a while to get started in the morning. So, I wake up slowly and my boyfriend usually brings me a cup of black coffee which I drink in bed. I get up for my second cup and start thinking about what's happening that day and what to wear. I get in the shower and get dressed quickly so I have time to drink my third ( I know, don't get me started…) cup outside of the house with my boyfriend, sister or probably Bobbie.
Do you have any morning rituals?
Coffee.
How do you end your day?
I'm a night owl. So during the week, after dinner, I still get a lot of things done. I'm either studying or working on NelsonJohnson designs and plans. But I also love to go to the movies, preferably on my own. On the weekends, I love to go out for a drink and hang there until late at night talking with my friends. Sometimes I drink wine, sometimes it's whisky, but most of the time I'm drinking ginger tea.
Do you have any evening rituals?
No.
Do you have a favourite ritual?
When I'm feeling a bit blue, you'll find me in the kitchen making soup and baking an apple pie. It's not a ritual I fall back on often, but it's the longest standing ritual I have.
Wellness Hack
No surprise here, but I find that when I drink water, eat a lot of veggies and make sure to get 8 hours of sleep, I feel my best. Sunshine is magic too. But if I'm busy, I'll have a bath and wash my hair – works like a charm to feel like a new person.
Go-To Stress Remedy:
A long walk. When I'm stressed I'll find myself not wanting to go to bed because I know I won't be able to sleep. A good long walk usually brings me back to allow myself to feel tired and accept that the day is over and I can start again tomorrow.
Go to dinner recipe
I love a good salad. I usually end up eating some leafy type of green, with lemon, olive oil, dill, capers and some type of fruit (at the moment I'm loving grapefruit and strawberries). When I feel like it I'll eat it with a can of sardines in oil and lemon.
Ultimate Indulgence
For me, indulgence is food and I love a good dessert. Any type of classic; sticky toffee cake with ice cream, dame blanche, strawberry pie etc. But any good ice cream does the trick for me as well. At the moment my favourite flavor is, you guessed it, coffee.
What's always in your fridge?
Apples and almond butter.
Your Workout
When I'm working out, it's usually pilates, preferably any type of class taught by Devon Ress.
Reading right now
I.M. by Connie Palmen.
Favourite Tune
I put a spell on you by Nina Simone and Annie Lennox
Favourite podcast(s)
The Sakara Life podcast, Everything is the Best by Pia Baroncini & Where should we Begin by Esther Perel.
A note to your younger self
Stay away from birth control and get to know your body.
Quote
"Nee heb je, ja kan je krijgen"