All Natural
We're proud to say we've got an all natural and recyclable product. From packaging to shipping box. We focus on minimal waste and no plastics. Natural, raw and durable.
'I started LO because I couldn't find the right product for my sensitive lips and was fed up with cosmetic packaging that looks old, cheap and used after only one week in your bag. Making you want to buy new and more. I wanted to create a product for likeminded women that want to minimize their exposure to plastics. It took me three years to realize our plastic free packaging and I'm really proud of it.'
– Rosa Polak
Our Packaging
The logo and circles on top might give the lids their signature LO style, but what makes the caps truly unique is the milled thread that fits the glass jar perfectly.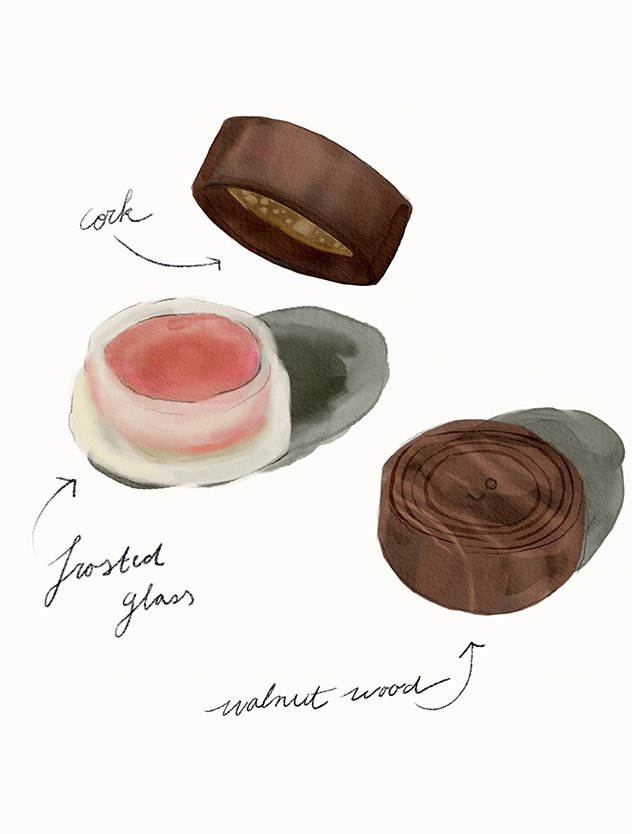 Our packaging is 100% natural – frosted glass jars, paper stickers and finely crafted lids from FSC certified wood. A label that guarantees the raw material comes from a forest and supply chain that is managed responsibly. All lids have a unique grain pattern and get their colour from the different types of wood. Not because they are colour painted.